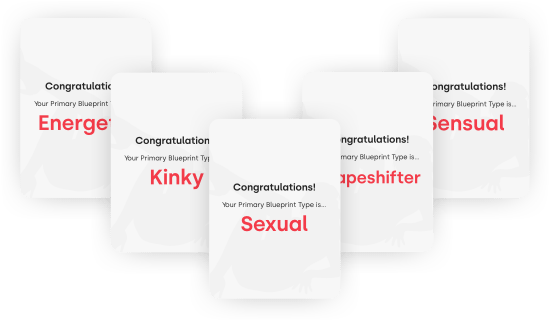 Get Your Primary Blueprint Type™ And Understand Your Fastest Pathway to Pleasure
The Basic Quiz Reveals…
Just your 'Primary Blueprint Type'
This 10 question Basic Quiz will help you to determine your main pathway to arousal, connection and pleasure.
Your pathway to sexual satisfaction is ultimately a blend of how your body and mind relate to the turn-ons of ALL 5 Erotic Blueprint Types.
But knowing your Primary Type is a good first step. The deeper dive is getting your Pleasure Profile.
With the Basic Quiz, we'll share email results containing a short list of the superpowers and shadows of your Type.
Erotic Superpowers are where each type can most easily give and receive ecstatic pleasure.
And then each Type has Shadow aspects — which may be putting the brakes on your turn on.
Knowing your Superpowers and your Shadows empowers you to better communicate your needs when it comes to intimacy and sex. 
Where you may have felt weird or broken in your sexuality, you can feel seen and understood. Here at the Blueprint Breakthrough is a place where you can finally be accepted for who you truly are.
NOTE: After feeling into your Primary Type based on these 10 questions, the 22 questions of the In-Depth Quiz may give you a different Primary Type result, because the number of questions allows for more fine tuned accuracy.
You are not just one Blueprint Type. You are a delicious mix of all 5 Types. The In-Depth Quiz shows you, in percentages, how much of each of the 5 Blueprint Types that you are. 
PLUS so much more…
And find out Your Primary Blueprint Type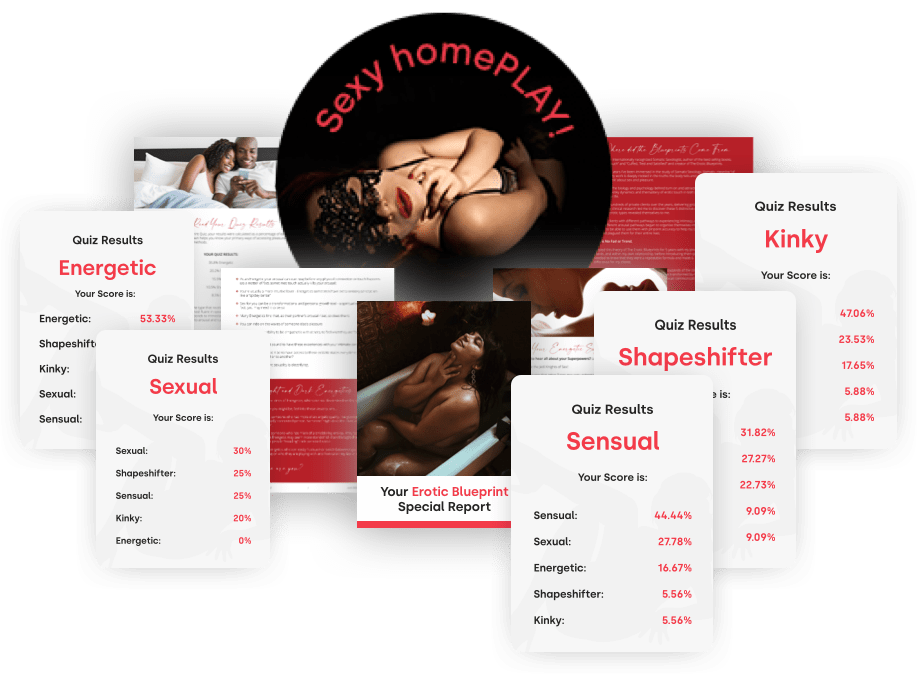 Get Your Customized Pleasure Profile and Treasure Map to Orgasmic Fulfillment
Your In-Depth Quiz Results give you…
Your Entire 'Pleasure Profile!'
When you answer these 22 carefully crafted questions, you will receive…
Your

most accurate Primary Blueprint Results – Your Primary Blueprint shows you where you have the easiest access to arousal and orgasmic fulfillment



The

percentage

of each Blueprint Type that you are – This shows you how arousal can be ignited by combining the turn-ons of all 5 Blueprint Types 
You're Not Just One Blueprint Type.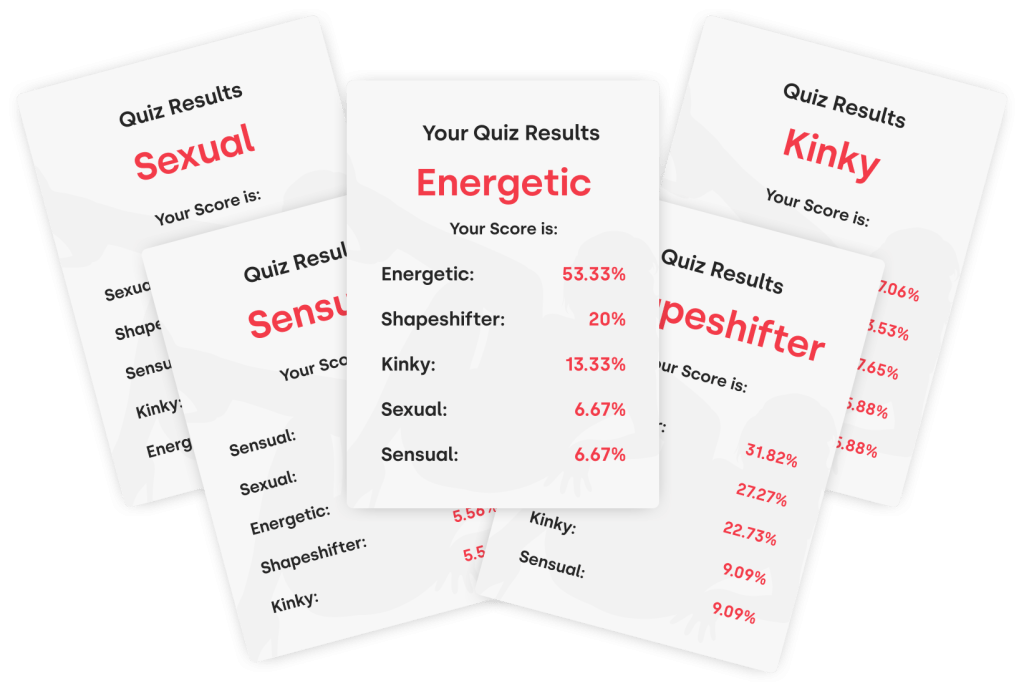 Your full 'Pleasure Profile' gives you clues for how to stack your arousal so you can achieve higher and higher states of arousal and orgasmic pleasure during any sexy session — offering more variety and more ways to explore.  
Comparing your comprehensive chart with a lover gives you fun and valuable insights to find more pleasure together — even if you currently feel "sexually incompatible."
For single folks this is a powerful tool to discover how you can first fully relish in yourself and then share pleasure with a date.
You'll also get…
Your Personalized Blueprint Report
This 28 page report is your customized guidebook filled with practical tools designed specifically for your Primary Blueprint Type.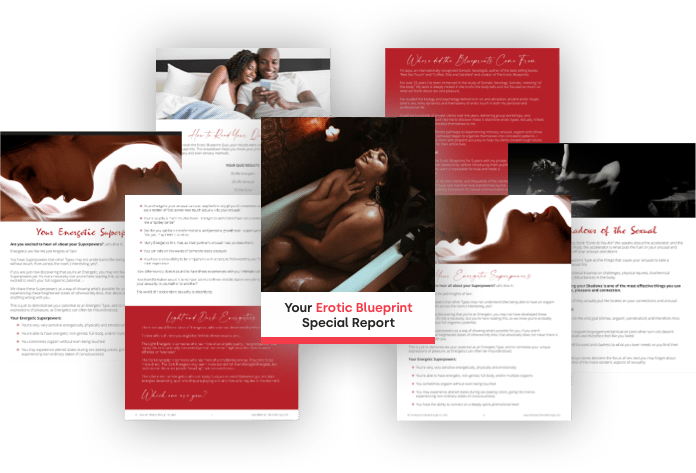 With the Basic Quiz, we'll share email results containing a short list of the Superpowers and Shadows of your Type.
With the full In-Depth Report, we expand on how to express and acknowledge both the Superpowers and Shadows of your Type to unleash your orgasmic potential.  
Also, we show you how to "feed" and fulfill your Primary Blueprint, so you can own your unique pathway to pleasure.
And we reveal how your Type plays best with the other Blueprint Types — this is vital information to help bust through the challenge of so-called "sexual incompatibility." 
You'll better understand how to get your needs met and your desires fulfilled. Every time!
PLUS…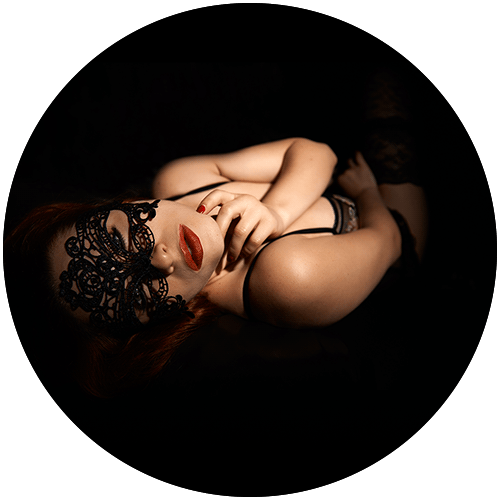 Easy and Fun Pleasure Practices that you'll find inside the report will delight you by showing how simple it is to access your pleasure.
We give you homePLAY experiences that you can do in just 3 minutes…or stretch it out for a full hour (or night) of delight!
And even discover what Stage of your Sexuality you are in — with a bonus quiz!
With the In-Depth Quiz, tap into pleasure… Exactly the way you like it!
It's time.
Claim the Pleasure You Deserve!
And Get Your Primary Type + Your Full Pleasure Profile